fun & interactive way to learn braille
"My student is in love with Taptilo!"
— Teacher for the blind
"Taptilo is a gamechanger for individuals who want to learn braille."
— AT specialist
"I've never seen my child so focused!"
— Parent of the blind
"I can now teach myself braille!"
— University student, BVI
Taptilo just got a makeover!
Fun & interactive learning experience
Taptilo makes braille fun and interactive by incorporating learning by movement, touch and hearing. The jumbo-sized, child-friendly braille blocks can be easily manipulated by children or older students and help strengthen and refine finger movement. Students can easily follow along games and activities even on their own with dynamic audio and tactile guidance.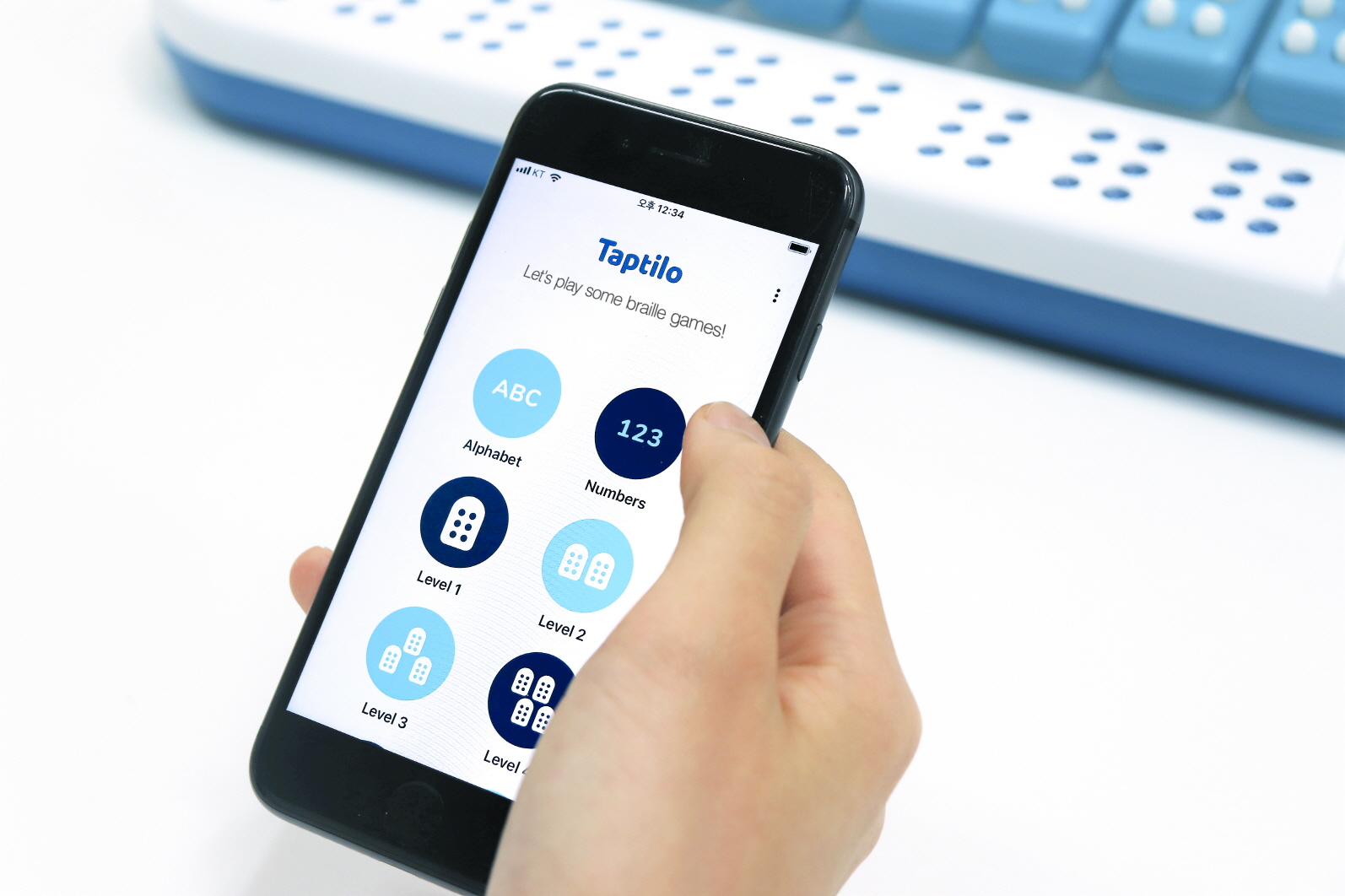 Taptilo includes various pre-made lesson plans and teaching resources, as well as self-guided activities.
Simply select or type a word in the app, and Taptilo will do the translation for you. With Taptilo, you do not have to know braille to teach it.
With tons of interactive and personalization features, Taptilo can effectively lower the barrier to early braille education and create a friendly and collaborative environment for learning.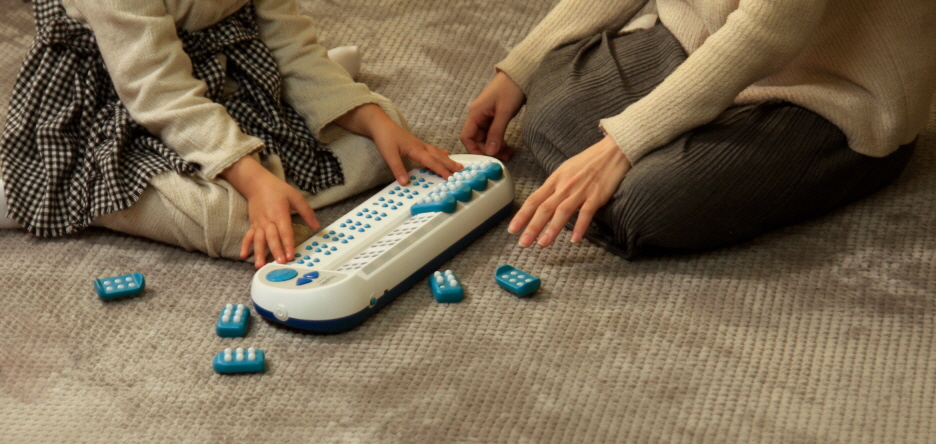 Learn anywhere, everywhere
Taptilo is suitable for use in the classroom as well as for itinerant teachers. With its easy to carry, portable design and complimentary carrying pouch, power-saving features, rechargeable battery, easy app connection. With the new WiFi feature, enjoy access to the online library of content, wherever you are connected!
why taptilo?
Packed with fun, engaging learning features
Interactive audio and tactile guidance allows learners of all ages to get started within seconds and follow along easily.

With self-study mode, students of all ages can enjoy the independence of learning braille without having to ask for help.

Includes a basic set of 17+ games and activities, the English alphabet, numbers, and 800+ essential literacy words divided into categories based on reading level.

Innovative and engaging design that combines a refreshable braille display to practice reading and removable, magnetic blocks to practice writing.
Easy-to-customize teaching resources & tools
Easy to personalize learning material to each student by uploading your own word list.

Flexible teaching option, enhanced app-based control and customization.

Visually track learning progress with the progress monitor.

Available in UEB and uncontracted braille. Option to temporary switch word back and forth from uncontracted to UEB to practice at the same time.

By connecting multiple devices to one app, you have the option to teach many students at once.
Built-in WiFi feature & App download center
Easily download and install new games and upgrades using the free app.

Keep device up-to-date by installing software updates.

Install new educational content to the device in just a few minutes (braille math, braille music, coding, etc.)

New language will be available soon (Spanish, French, Russian, Korean, Japanese, etc.)